In basements and garages across America, a cottage industry of 3D printing is gaining steam to fight the novel coronavirus.
Entire families, from Louisiana to Montana, are forming in-home production lines for personal protective equipment for hospital workers and public safety officers that's been in short supply during the coronavirus pandemic.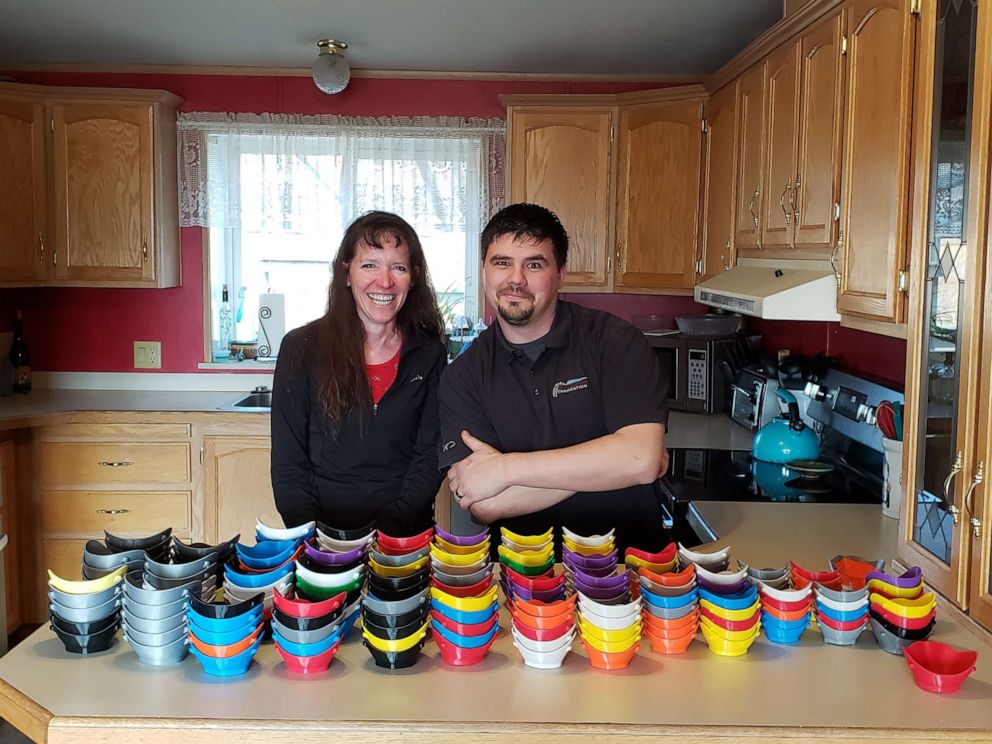 "I thought, 'how can I help?' Other people are doing their part and it's time to do mine," said 13-year-old Henry Robin of Baton Rouge, Louisiana, who's making face mask extenders for medical workers with a 3D printer he got for his birthday.MORE: Military 3D-printing face shields, reusable N95 masks to address hospital shortages
ABC News got an inside look at homegrown operations in six states, where teachers, students, designers, artists and retired engineers are banding together to manufacture and distribute plastic masks and face shields to those who are on the front lines of the pandemic.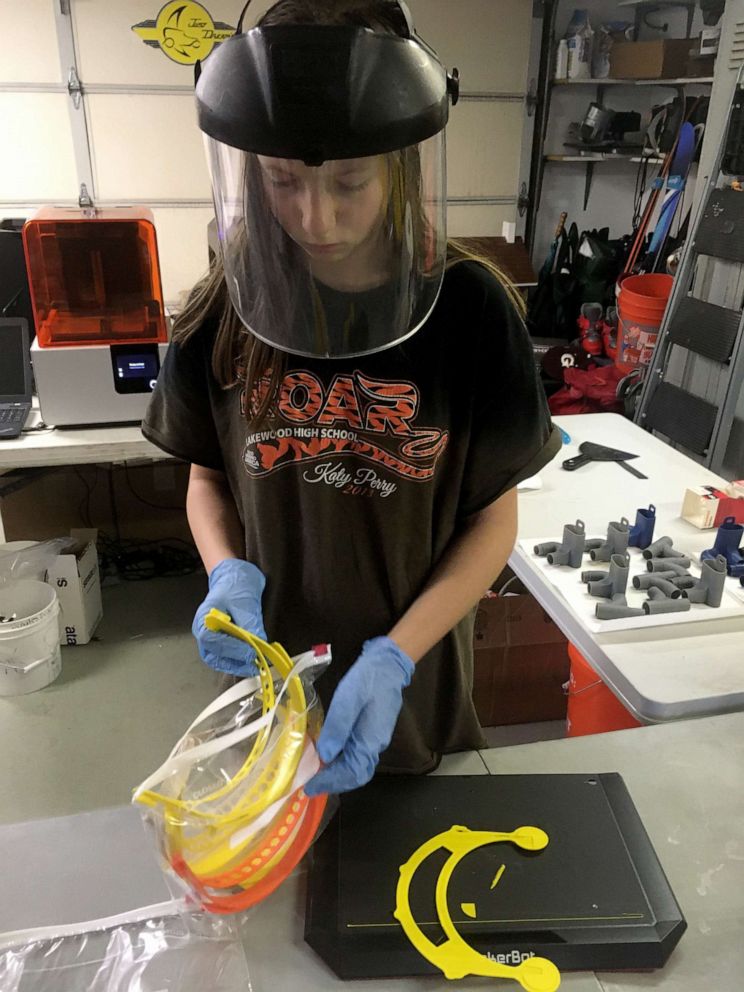 Colorado 7th grader Amelia Brown and her father Matt, a STEM teacher at Warren Tech/Lakewood High School, have printed more than 300 headbands for face shields in the family garage, one per hour from each printer, around the clock.